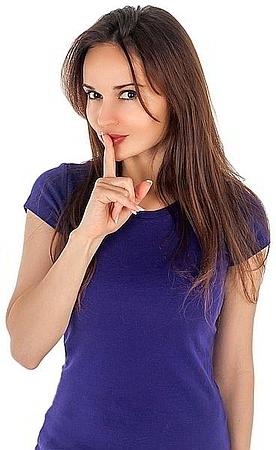 SR22 Frequently Asked Questions FAQs
Where do you get SR22 insurance?
If you currently have insurance you can ask your agent to add the SR22 to your existing policy. If you don't have insurance then you must start an insurance policy with an SR22 filing
Some preferred insurance carriers, if you inform them you need an SR22, might at renewal raise your rates significantly or cancel your policy. If you don't want to jeopardize your existing coverage, talk to us about a Broad Form SR22 policy. It can be very inexpensive and should allow you to keep your preferred rates.
What's the difference between SR22 and regular insurance?
The difference between SR22 Insurance and regular insurance is that an SR22 is simply an electronic insurance card that the insurance company sends to the Department of Licensing (DOL) to notify them that you have regular insurance. An SR22 is not insurance. It is proof of insurance.
Can I get SR22 insurance without a car?
Yes, if you do not own a car but are required to have an SR22 then the solution in Washington state is either a non-owners or a broad form insurance policy. These types of policies will offer the same coverage as a regular insurance policy without limiting coverage to specific vehicles.
A broad form policy is a smart choice for someone who does not own a car but needs an SR22 and wants to be able to drive. Once you get a car you can either get a policy on that car or keep your broad form policy since it covers owned and non-owned vehicles.
How long is an SR22 insurance form required?
An SR22 is usually required for 3 years but can vary based on the offense. You should contact the Department of Licensing (DOL) directly to find out the exact date you no longer need an SR22 since the 3-year requirement may start from the date you got the ticket, the conviction date, or the date when you finally reinstated your license.
Be sure not to cancel your SR22 before the requirement is lifted since your insurer is required to inform the DOL that you no longer have an SR22 and your license could be suspended or revoked again. A simple call to the DOL is usually all that is required to find out how long you will need to carry the SR22.
What happens if my SR22 insurance cancels?
If you are required to have an SR22 filing and you allow your policy to cancel for non-payment, you could face having to pay reinstatement fees and penalties with the DOL.
When your SR22 policy cancels or lapses, your insurance company is legally required to send an SR-26 form to the state to let them know that your policy is no longer active. If not handled promptly, the state will re-suspend your driver's license and you will need to jump through all the hoops and pay all the fees required to reinstate your license once again.
What is an SR22 insurance policy?
An SR22 is simply a certificate sent electronically to the Department of Licensing (DOL) that documents you have active car insurance. Sometimes an SR22 is referred to as a Certificate of Financial Responsibility filing.
Although referred to as "SR-22 insurance," An SR-22 is not actually insurance but instead is simply an endorsement to regular insurance policy. This endorsement is filed with the state as proof that you have insurance. The SR22 notifies the state that you have insurance in force and promises to notify them if your policy cancels.
What happens if I am late paying my SR22 insurance?
Paying late can trigger a notice to the DOL saying your policy is in danger of cancellation. Your insurance company must keep the state notified of your policy status. A notice may be sent to the state saying your policy is cancelled while you are actually in a grace period because of mail and processing delays.
Late payment frustrations can be huge. Multiple calls to the DOL and your insurance company, proving to the DOL you have coverage, and trying to get avoidable DOL fees removed just because you got behind on your car insurance premiums.
I don't own a car, do I still need to file an SR22?
If your license has been suspended, whether you own a car or not is irrelevant. You will need an SR22 if you plan on getting your license reinstated. If you were told by the Department of Licensing that you need to get an SR22 to restore your driving privileges, give us a call!
If you don't own a car and need an SR22, no problem. Washington drivers are eligible for a Broad Form insurance policy that provides coverage for any car you drive for personal use — owned or non-owned. We are the Broad Form SR22 Insurance experts.
Why is an SR22 insurance filing required?
An SR22 is normally required to reinstate your driving privileges after being convicted of a serious driving offense. You'll know you need an SR22 and for how long when you are informed by the court. An SR22 may be required for a variety of reasons. Some of the most common reasons an SR22 may be required include:
Driving under the influence (DUI) (aka driving while intoxicated (DWI)) or other alcohol related violations
Serious traffic offense convictions, such as reckless or negligent driving
Several traffic offenses in a short time period
Driving with a suspended license
At-Fault accident while driving without insurance, and even
Driving without insurance in Oregon (even though you live in Washington)
The SR-22 requirement just means that proof of insurance has to be sent to the state and is one step towards getting your license reinstated and getting you back on the road.
What if I need an SR22 in one state but live in another state?
Normally your SR22 is required to be filed with the state where you received the ticket but your policy has to be in your home state. So you will have to find an insurance company in your home state that can file the out-of-state SR22 for you. This is another good reason to use an independent agency like Mid-Columbia Insurance since we represent a number of companies, each able to file SR22s in various states.
What is Non-Owner SR22 insurance?
Getting an SR22 added to a new Non-Owner insurance policy can be a cheap solution if you already have all your vehicles insured with a preferred company and you don't want to move the insurance to a high-risk insurance company. Your original policy would be your primary insurance and your SR22 policy would provide the required SR22 without switching your primary insurance.
In Washington state we have a broad form policy that is a better option for those needing a stand-alone SR22 policy than a non-owned policy because non-owned policies don't cover many borrowed vehicles but a broad form policy will. So, if you don't want to lose your primary insurance provider due to your SR22 requirement, buying a separate broad form SR22 policy to handle the SR22 requirement may be a smart move.
Do I need SR22 and regular insurance?
No, you do not need both regular insurance and SR22 insurance since an SR22 is simply a rider on a regular insurance policy. However, you may not want to jeopardize your preferred insurance policy by informing your insurance agent that you need an SR22. If this is the case you can keep you preferred "full coverage" policy and get a separate barebones policy to handle the SR22.
How much does SR22 insurance cost a month?
Most insurance companies charge about $5 per month to file your SR22 with the Department of Licensing. Dairyland Insurance, one of our premier insurance partners, will do the SR22 filing for free, not charging anything extra for handling the SR22 for you. Other insurers not only charge the $25 filing fee but also surcharge your policy.
This is why it is important to work with an independent agency like Mid-Columbia Insurance that partners with multiple companies to be sure you are getting more than one option to choose from.
Best Places to See Around Lincoln County
Tribune Smokehouse
Bars, Smokehouse, American (Traditional)
502 Morgan St, Davenport, WA 99122
D'bali Asian bistro
Indonesian, Singaporean, Thai
12924 W Sunset Hwy, Ste 6, Airway Heights, WA 99001
Lefevre Street Bakery Cafe
Breakfast & Brunch, Cafes, Bakeries
123 S Lefevre St, Medical Lake, WA 99022
Cow Creek Mercantile
Pizza, American (Traditional), Chocolatiers & Shops
1611 S Smitty's Blvd, Ritzville, WA 99169
House of Seoul
Korean
12721 W 14th Ave, Airway Heights, WA 99001
Billy Burgers Drive In
Burgers, Fast Food
804 NE Main Ave, Wilbur, WA 99185
Just the Facts about Lincoln County
Lincoln County is a county located in the U.S. state of Washington. As of the 2010 census, the population was 10,570, making it the fifth-least populous county in Washington. The county chair and largest city is Davenport. The county was created out of Whitman County in November 1883 and is named for Abraham Lincoln, 16th President of the United States.
In 1883, Lincoln County was created from a allowance of Spokane County, and four days forward-looking a allowance of its area was peeled off to Make Douglas County. There have been no new alterations to its boundary in the past that time. Its 2,317 square miles make it #8 in size in the state.
Centuries ago, the area now covered by Lincoln County contained an east-west walkway used by native peoples. A spring near the present-day Davenport created a large overnight camping place.
The upfront exploration of the Northwest Territory by Lewis and Clark did not reach as in the distance north as the Lincoln County expanses. The first recorded edit by European explorers was of David Thompson, a scout for the North West Company, who traversed the area in 1811. He noted monster locations in present-day Lincoln County. He described Hell Gate Rapid (calling it 'Strong Rapid'). That stretch of the Columbia River is now tame, because of the presence of Grand Coulee Dam. After this, there was considerable exploration by fur trappers and others, including famed Scotch botanist David Douglas in 1826.
Possibly the first permanent non-indigenous resident of the area was R.M. Bacon, originally from Boston, who began raising cattle a propos Crab Creek in 1871. When the first say office was acknowledged in the county, Bacon was its postmaster.
Source: Lincoln County, Washington in Wikipedia